Blog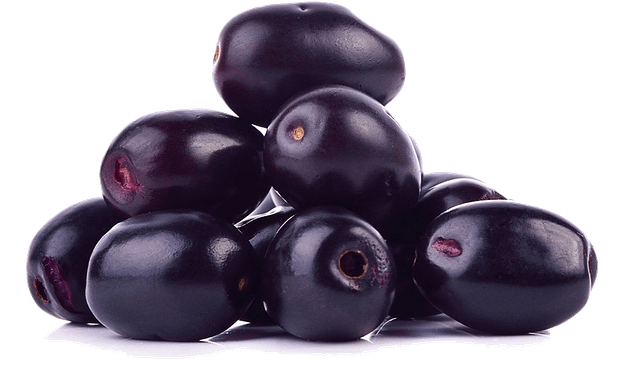 8 tremendous Health Benefits Of Eating Jamun.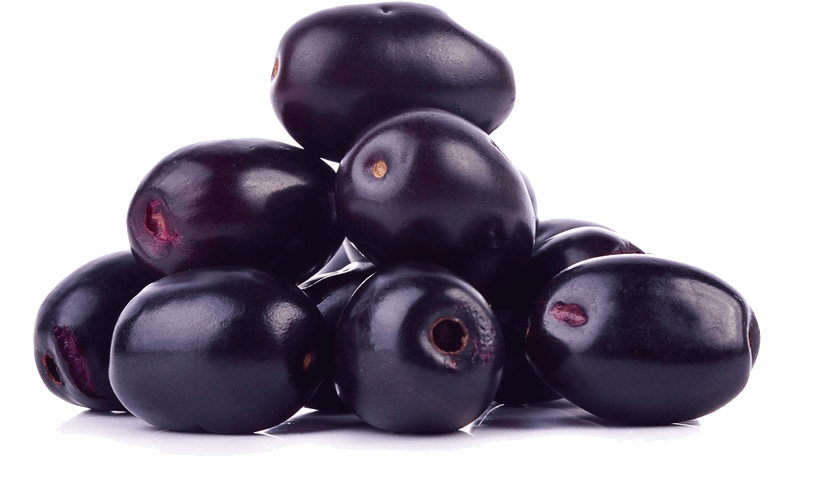 8 tremendous Health Benefits Of Eating Jamun.
Jamun is considered a rich source of nutrients and having many therapeutic values. Jamun is called miracle fruits helps in combating many of the health hazards.
Other parts of the plant, including the leaves, bark, seed, flowers, and roots, are rich in bioactive substances such as antioxidants, flavonoids, phenolics, carotenoids, and vitamins. As a result, hypoglycaemic, antibacterial, antiviral, anti-HIV, anti-cancer, and anti-inflammatory characteristics can be used effectively. It can also be used as a source of medicine in both Ayurveda and Unani medicine.
Let's take a quick look into the health benefits of Jamun
Helps in repairing damaged cells
Potassium, sodium, magnesium, total dietary fibers, and calcium are all abundant in Jamun. Fruits contained low to medium levels of phenolics, and the kernel had less dietary fiber than pulp.
The high amount of antioxidants found in Jamun helps to recover the body from cell damage.
Contains Antimicrobial Properties
Recent studies have found that Jammun fruit and leaves contain antimicrobial properties. It helps in reducing the growth of harmful bacteria in our bodies. Regular Intake of Jammun helps in inhibiting the growth of microbial activities in our body.
Helps to fight with diabites
For patients with type 2 diabetes, Jamun is a tried and tested fruit. Jamun possesses anti-diabetic and antioxidant properties, according to research published in the Journal of Food Science and Technology.
Insulin levels in people with type-2 diabetes are low. By either boosting insulin production or keeping it from degrading quickly, Jamun seeds increase the availability of insulin in the body.
Heart health benefits
According to recent research, Jamun is a strong source of antioxidants and potassium, which helps to prevent cardiac problems.
Purifier of the blood
Jamun is high in iron, thus it can function as a blood cleanser, ensuring that there is enough hemoglobin to carry oxygen throughout the body
Inhibition of arthritis
As a result of an investigation, Eshwarappa et al. (2014) showed that Jamun leaf gall extracts had some antioxidant properties and can be utilised to treat arthritis.
Good for the skin, especially if you have sensitive skin.

Jamun fruit is an excellent source of vitamin C, which is essential for healthy skin. In the past, Vitamin C was known to have a positive effect on the skin. Brightening and lightening of the skin have been confirmed by scientific research Along with its antioxidant properties, it also aids in the fight against free radicals and the production of a protein called collagen that prevents premature ageing.. Better skin regeneration and texture improvement are also achieved with this product. Jamun seed powder might help fade scars and imperfections on your skin.
Prevents the development of cancer.

Most essential health benefits of Jamun Fruit for cancer to every individual. Jamun fruit consumption is considered to lower cancer risk. Jamun fruit contains polyphenols, which have been shown to inhibit the growth of cancer cells. In addition, anthocyanins, flavonoids, and gallic acid are renowned for their ability to prevent carcinogens and neutralise free radicals in the body.