Blog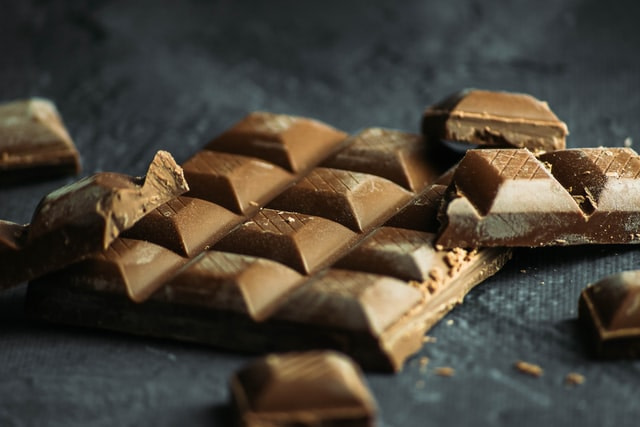 Benefits of Dark Chocolate for Skin and Hairs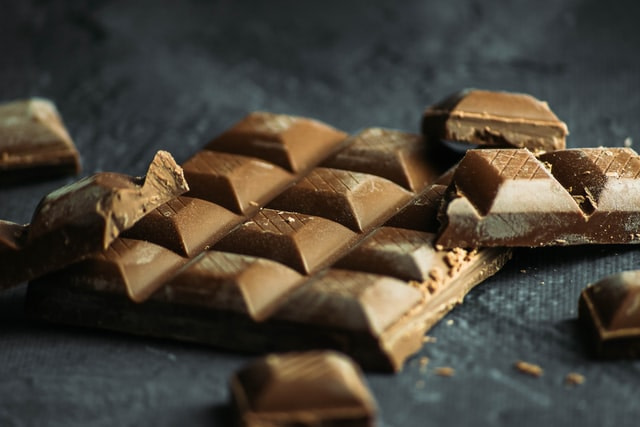 Benefits of Dark Chocolate for Skin and Hairs
Dark chocolate is rich in flavonoids, which help to filter UV rays, and it's a good source of vitamins A, B1, C, D, and E. Chocolate is a natural anti-inflammatory and very gentle on your skin.
Skin:-
Prevents premature aging
Promotes cell growth
Heals skin
Reduces stress and inflammation
Resisting chocolates is hard, no doubt! But, resisting a chocolate facial is harder. Chocolates not only satiate your taste buds but also, benefit your skin in more ways than you can imagine. The good news is that chocolate facials suit almost every skin type.
The cocoa in chocolate helps stimulate blood flow to the fine capillaries right under the top layer of your facial skin, thereby providing moisture and preventing it from drying out easily.
The harsh rays of the sun can lead to various skin concerns such as tanning, premature aging, and severe sunburn. Chocolate shields your skin against harmful UV rays and prevents sunburns and diseases like skin cancer.
The free radicals present in dark chocolate can help reduce pigmentation and dark spots. The chocolate mask helps hydrate skin, improves blood flow and collagen content, which in turn delays the appearance of fine lines and wrinkles.
Premature aging is a big skin concern for most women today. Chocolate promotes cell growth which in turn keeps your skin looking younger and more radiant.
Dark chocolate is rich in vitamins and minerals, helps refresh and rejuvenate your face. These nutrients slough away dead skin cells, thereby leaving you with a healthy glow.
Hair: –
Increases hair volume
Improves hair quality
Prevents infection
Prevents sun damage
Dark chocolate has ample benefits for your scalp and hair too. Minerals like copper, iron, and zinc enhance cell growth and increase blood flow to the skin and scalp, leading to healthier, stronger hair.
Chocolate makes your hair softer, glossier, and easier to manage. It is known to boost circulation. Good for your scalp and may help to encourage your hair to grow. Chocolate is suitable for all hair types.
Chocolate shampoo and conditioner are suitable for all hair types, from dry and damaged to greasy, and the chocolatey aroma appeals to men, women, and kids alike.
Nutrients in dark chocolate not only boost hair growth but also improve the quality of your tresses by adding strength to each strand and making them lustrous and soft.
Eating dark chocolate reduces inflammation and keeps scalp infections and other chronic diseases at bay. Better scalp health automatically translates to healthier hair.
The nutritional benefits of dark chocolate keep your scalp safe from UV ray damage.
Health: –
Boosts heart health
Reduces cholesterol
Maintains blood pressure
Balance blood sugar
Prevents stroke
Improves brain health and mood
The anti-inflammatory action of dark chocolate keeps the endothelial cells that line the arteries healthy.
Eating dark chocolate has been found to lower bad cholesterol levels. Cholesterol blocks arteries and veins and prevents them from functioning normally. Dark chocolate is effective in increasing good cholesterol.
Copper and magnesium in dark chocolate manage blood pressure.
Dark chocolate that isn't loaded with sugar is known to reduce insulin resistance, thus, maintains blood sugar levels.
Dark chocolate is responsible for the improvement in visual contrast sensitivity.
Dark chocolate is not good to treat ailments like blood pressure & diabetes. There are no set recommendations to indulge but eating a piece (under 30 gm) of dark chocolate per day can help you reap the benefits of all its nutrients.